I found out about Sierra Skyline in August 2010. When I "Liked" their Facebook page, I think they had less than 200 fans. They were and still are a completely unknown band from Sacramento, CA.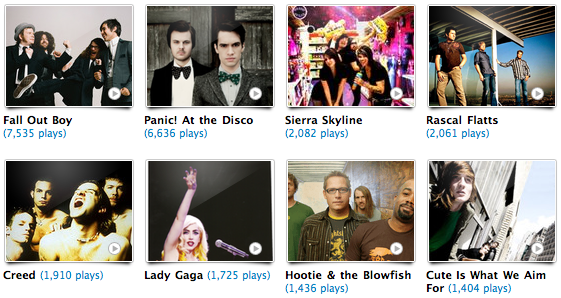 I've been listening to every band listed in my top 8 on last.fm since before I joined the site (August 2006) except for Lady Gaga (early 2009) and Sierra Skyline.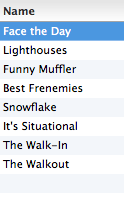 And what's more, Sierra Skyline only had 6 tracks when I found out about them and have added 2 more since then. All of the bands in my top 8 on last.fm have a lot more.
TL;DR: You should go listen to Sierra Skyline, cause they're awesome. :)
Face the Day
The Walkout
The Walk-In
-Philip